Environment Protection
Ruhr Grow contributes to environmental protection. With a climate neutral shipping by Hermes and DHL your packages are delivered environmentally friendly. Our internet presence is operated on CO2 free servers of STRATO AG. We try to keep our waste as low as possible and recycle cartons and packaging material.


Strato switched its two high-performance data centers to green electricity in January 2008. The electricity is now supplied by NaturEnergie AG, which operates run-of-river power plants on the Upper Rhine. The climate-friendly energy is only produced when Strato needs it. The web host avoids the emission of 15,000 tons of CO2 every year.
Strato is also committed to energy efficiency through intelligent building and air-conditioning technology, energy-saving hardware and customized software. As a result, electricity usage has already been reduced by 30% per customer. As a result, our web store runs completely efficiently and climate-neutrally on CO2-free servers.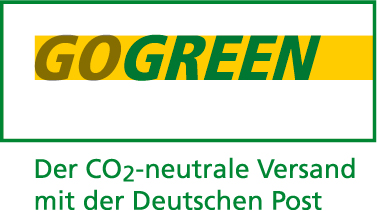 We try to ship our products as climate neutral as possible. The shipping companies Hermes and DHL offer us the best conditions for shipping our goods.
DHL offers environmentally friendly shipping with the climate protection program GoGreen. The unavoidable greenhouse gases produced by the transport of your goods are measured by the shipper of the parcels. This value is now used to determine necessary measures for compensating the greenhouse gases.
With GoGreen, for example, investments are made in climate protection projects in various regions of the world. In this way, the climate-neutral service not only helps to reduce emissions, but also supports the economy in less developed countries.
In 2010, Hermes launched the environmental protection program Hermes - WE DO! into being. This initiative is designed to ensure a continuous reduction in CO2 emissions. Every year, the company aims to cut CO2 emissions by at least two percent in the transport sector and 3.5 percent at its sites. The goal is to reduce CO2 emissions by at least 50 percent at locations and 30 percent in distribution by 2020.
Hermes is constantly modernizing its transport fleet and is involved in testing alternative forms of engines. New buildings at just over 70 locations are being planned with innovative insulation technologies. Existing buildings are now also being gradually modified. Hermes also equips its approximately 13,000 parcel delivery staff in Germany with workwear whose cotton has been grown under ecological and social criteria.